Voici les finalistes du Prix Meet and Code 2020!
Les finalistes du Prix Meet and Code sont connus! Faites connaissance des 15 heureux élus!
#meetandcode #award #prix
18.01.2021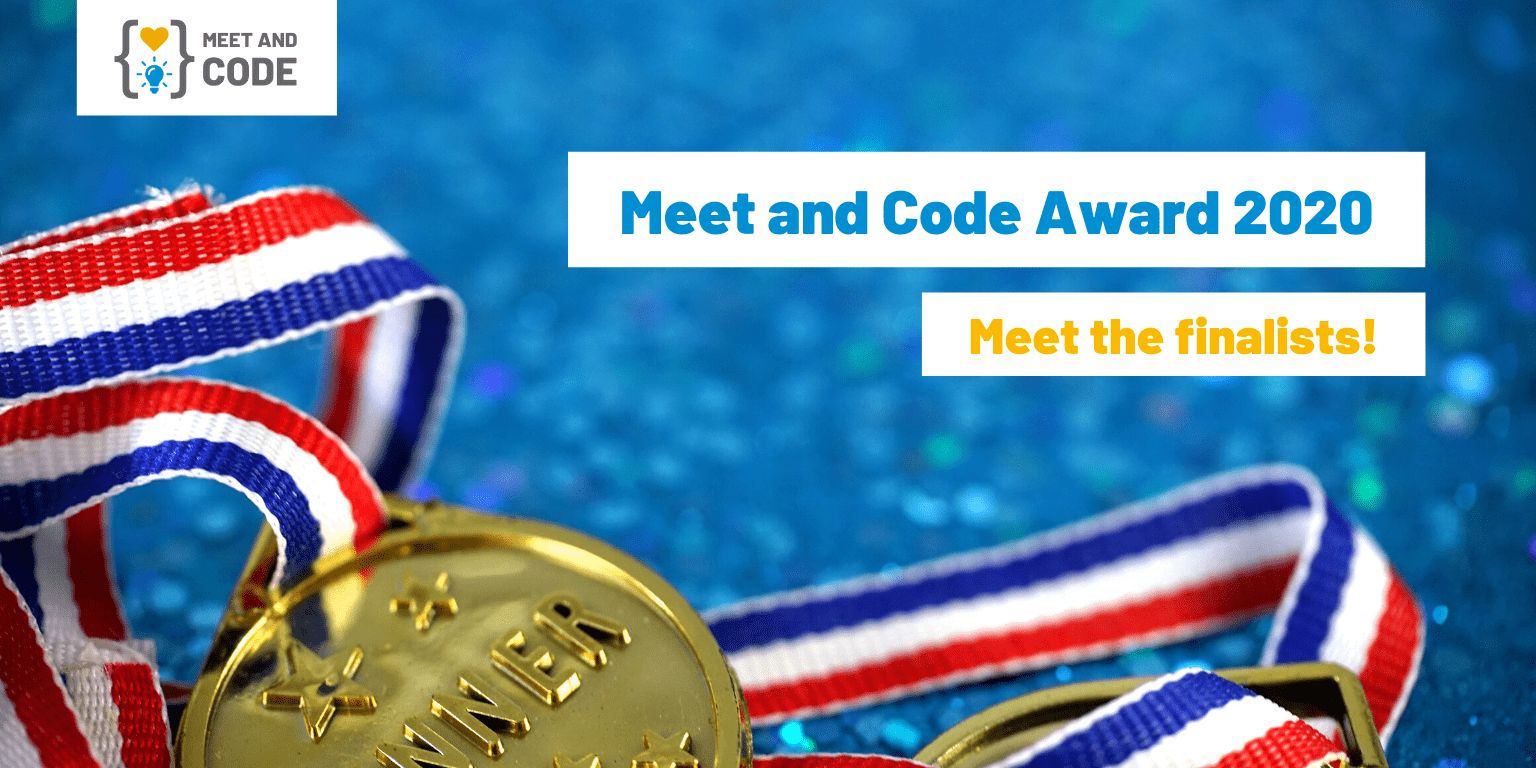 Au cours de cette année difficile et malgré la décision de ne soutenir que les événements virtuels Meet et Code, nous sommes très fiers d'avoir réussi à recevoir 1 750 demandes de financement, dont 1 324 ont été soutenues.

Parmi tous ces projets extraordinaires, 897 ont également posé leur candidature pour le prix annuel Meet and Code Award 2020, dans le cadre duquel notre jury a sélectionné les projets les plus remarquables et les plus créatifs pour chacune des cinq catégories.

C'est la troisième fois que notre jury sélectionne les meilleurs événements qui améliorent nos vies et contribuent à la numérisation de la jeune génération européenne.
Les finalistes du Meet and Code Award 2020 sont :
Girls do IT!:
Diversity:
Code for the planet:
Community:
Code for Europe:
Les gagnants dans chaque catégorie seront divulgués au courant du mois de mars.
Restez branchés!