Scopri i finalisti del Meet and Code Award 2020!
Ecco i finalisti del Meet and Code 2020! Scopri quali sono i 15 fortunati eventi!
#meetandcode #award
18.01.2021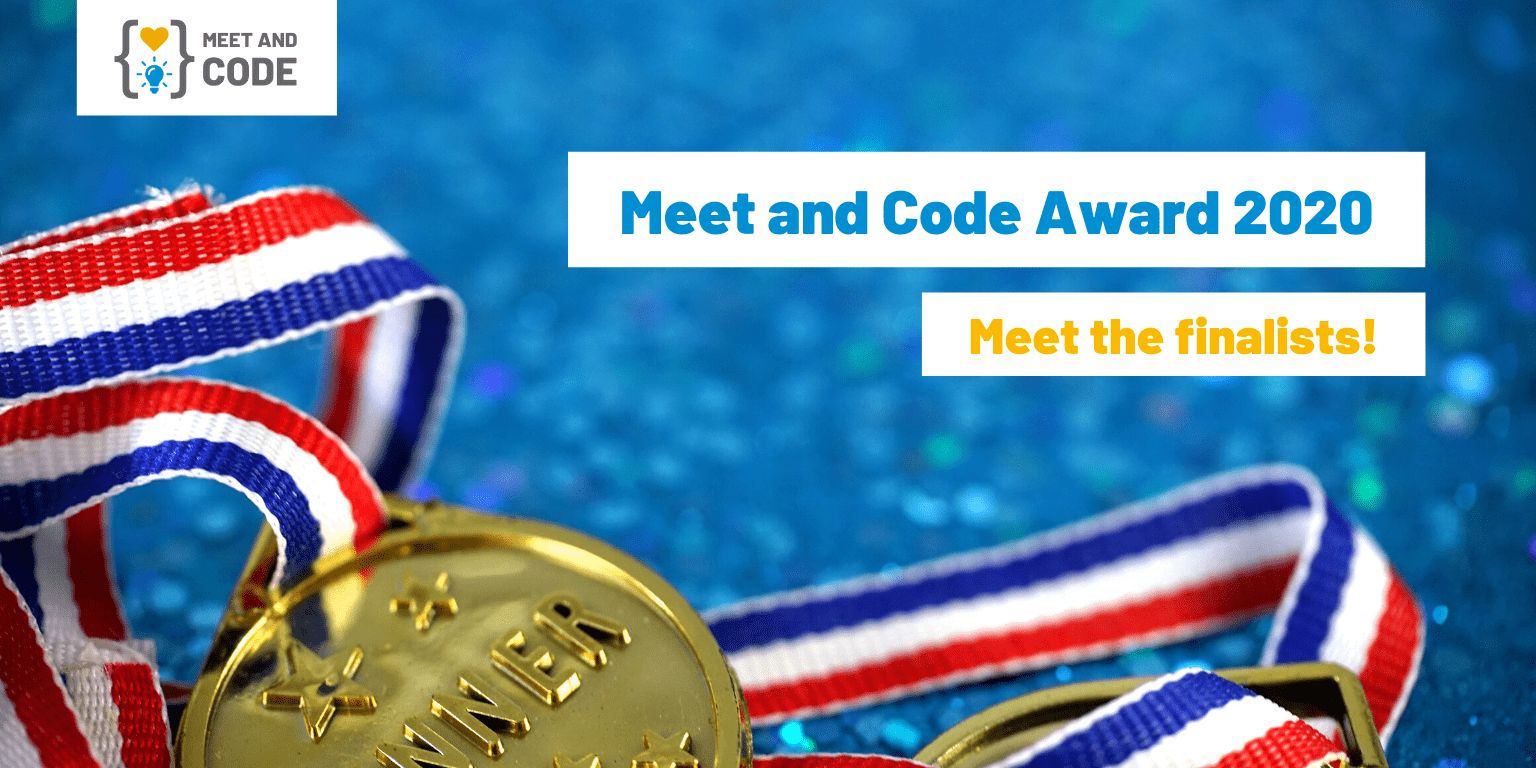 Nel corso di questo difficile anno e nonostante la decisione di supportare solo eventi Meet and Code virtuali, siamo molto orgogliosi di essere riusciti a ricevere 1,750 candidature per la richiesta di grants, e abbiamo potuto supportare 1,324 eventi.

Tra tutti questi bellissimi progetti, 897 hanno anche partecipato al Meet and Code Award 2020, per il quale la nostra Giuria seleziona ogni anno i progetti più interessanti e creativi in ognuna delle cinque categorie.

Scopri la nostra Giuria e le categorie dell'award

Per il terzo anno consecutivo la nostra Giuria ha scelto i migliori eventi che hanno saputo mostrare come la tecnologia può migliorare le nostre vite e contribuire alla digitalizzazione delle giovani generazioni europee.

I finalisti del Meet and Code Award 2020 sono:

Girls do IT!:

Diversity:
Code for the planet:
Community:
Code for Europe:
I vincitori di ogni categoria saranno proclamati a Marzo.
Stay tuned!