Technology for Good
If you are planning your online coding event, you need safe and trusted technology tools. TechSoup provides technical support and technological tools to other nonprofits.
#meetandcode #tech4good #digitaltransformation
06.07.2020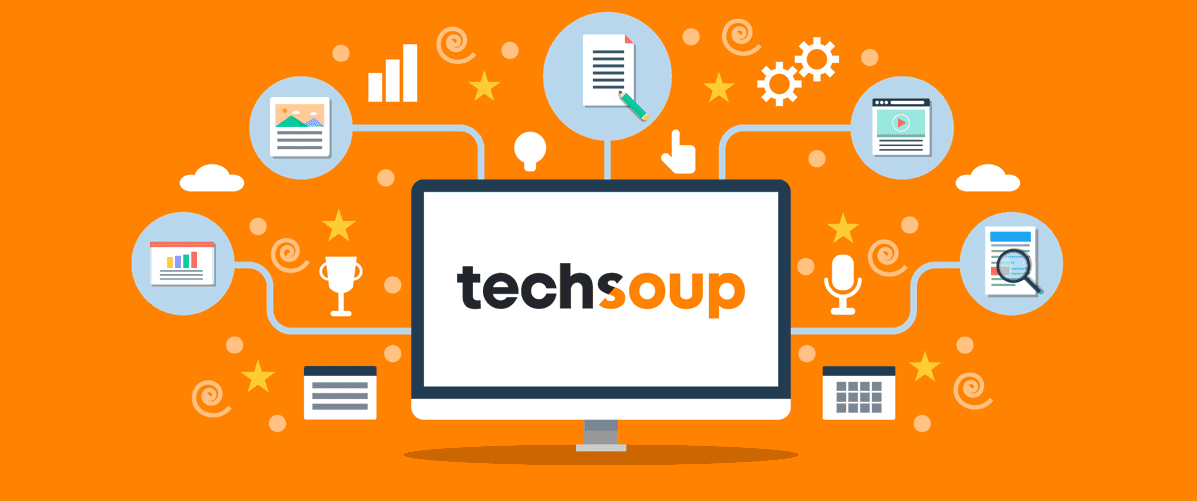 Meet and Code partner - TechSoup Europe and its network of partners equip civil society organisations with transformative technology products, knowledge, and services. If you are a nonprofit with limited resources, you should check this out! TechSoup Global Network has reached 1.2 million organizations and delivered US$13.5 billion in technology tools and philanthropic services all over the world.

If you would like to use the most efficient technology and save money on your tech purchases, check TechSoup's product donation program in your country! TechSoup provides eligible organizations with donated and discounted software, hardware, services, and training.
In collaboration with the TechSoup Global Network, trusted partners give organizations worldwide access to the solutions they need. TechSoup's catalog includes more than 375 products from major brands like Microsoft, Zoom, Slack, or Adobe.
Find your local TechSoup partner.

Online learning

TechSoup's Courses offers over 80 online training and educational courses designed specifically for staff at nonprofit organizations. Courses cover specific software tools, including Office 365 applications, Power BI, Adobe InDesign, and Google Adwords, and topics such as fundraising using social media, nonprofit disaster preparedness and email marketing.
All courses are developed in-house by TechSoup's own instructional design team in partnership with experts who understand nonprofits and use nonprofit-specific examples and exercises.

Offline learning

TechSoup believes in technology but nothing replaces in-person meeting. Our NetSquared meetups bring together nonprofits and activists, tech leaders and funders, and everyone who's interested in using technology for social change. The volunteer leaders host free in-person events every month in 60 cities all over the world.
Many TechSoup partners organise also in-house training designed for nonprofit organizations. Check your local TechSoup partner and find the best way of learning for yourself!