Meet and Code Award 2018
The Winners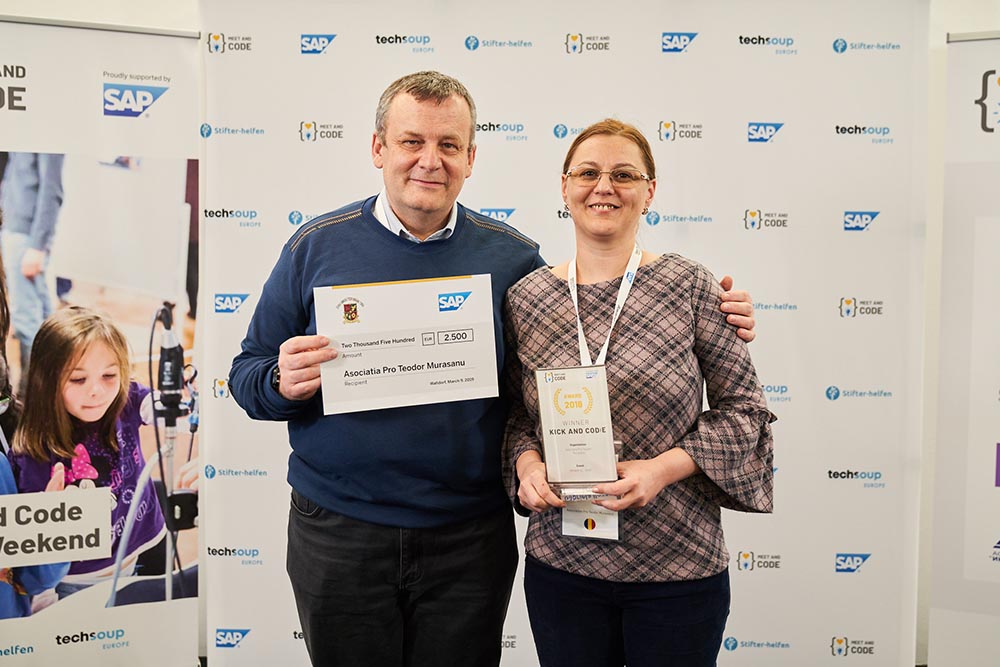 Category Kick and Code
Asociata Pro Teodor Murasanu, Romania
For their project:
"Scratch and… Gooal!"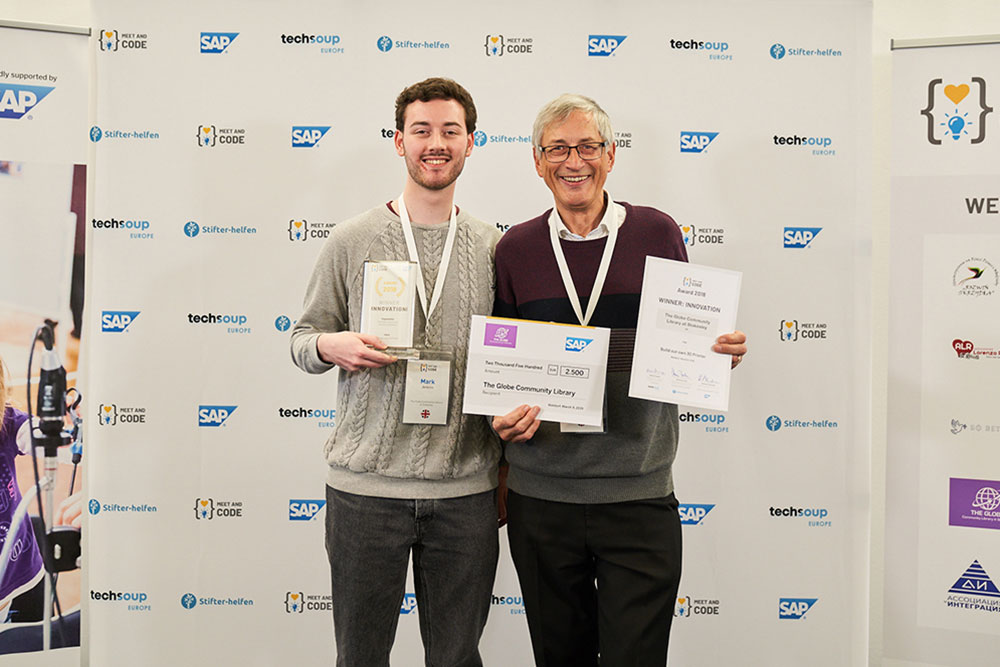 Category Innovation
Globe Community Library at Stokesley, UK
For their project:
"Build our own 3D printer"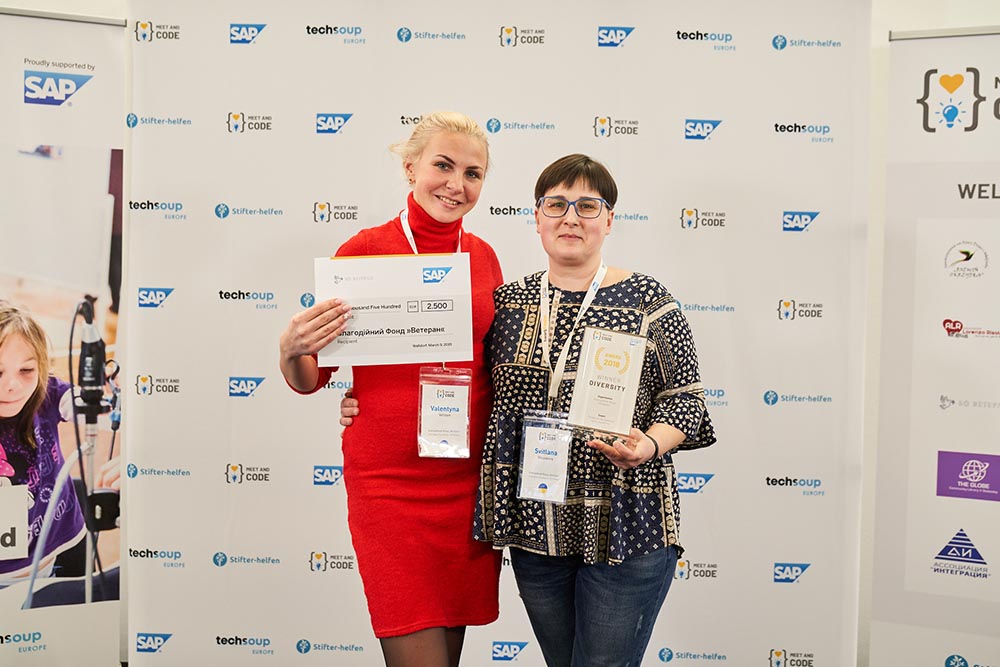 Category Diversity
Charitable Foundation "Veteran", Ukraine
For their project:
Master class "Profession of a programmer – a step into the future"
The Finalists
More than 700 events participated in the Meet and Code Award 2018 in three award categories. The Jury selected 15 exceptional events as finalists. Two representatives of each organization are invited to an Award Weekend at the SAP headquarters in Walldorf. In addition, the first place winner of each category will be announced in Waldorf and will receive a prize of 2.500 euros.
The finalists of the Meet and Code Award 2018 are:
Categories
New this year, Meet and Code will be awarding top exemplary events and highlighting their activities to a wider audience. The awards will be given out for three categories:

Kick and Code (annual theme)

Meet and Code events that either seek to solve a football related problem with IT or use football as a topic to bring coding to kids. We are looking for events that connect these two topics in a creative and purposeful way in order to reach the target group and bring them closer to the world of coding and IT.

Innovation

Meet and Code events that either develop and promote creative teaching methods and/or explore current IT/digital topics. We are looking for events that are innovative in their ways of reaching the target group and connecting it with IT related topics, as well as events that pick up trendsetting, future-shaping and disruptive technologies like IoT, Blockchain, AI, 3D printing, etc.

Diversity

Meet and Code events that use IT or other digital topics to address and reduce inequalities present in their community or general society. We are looking for events that increase equal opportunities, promote tolerance and dismantle inequalities based on gender, race, religion, disabilities, social and economic status etc.
Júris do Prémio Meet and Code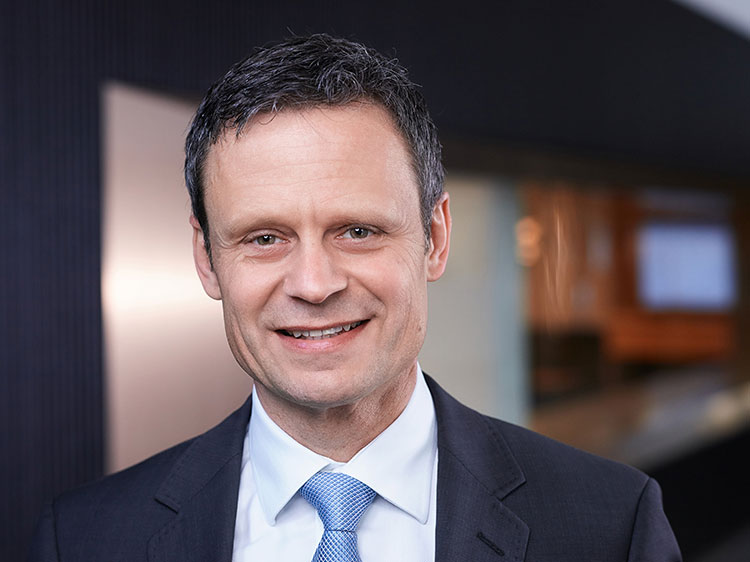 Dr. Bernd Welz
Vice-Presidente Executivo e Diretor de Conhecimento, SAP SE
O Dr. Bernd Welz é o Vice-Presidente Executivo e Diretor de Conhecimento na empresa SAP SE. Nas suas funções, é responsável pela transferência de conhecimento global para clientes, parceiros e outras comunidades externas da SAP. Como especialista em educação digital e tecnologia educacional, é membro do Conselho de Administração Europeu da Coligação de Competências Digitais e Empregos e do Conselho Universitário da Universidade de Heidelberg. Welz juntou-se à SAP em 1997. Desde então, ocupou vários cargos de liderança na transformação e foi, entre outros, responsável pela fundação dos serviços SAP Cloud. Antes de ingressar na SAP, foi consultor de estratégia na Roland Berger Strategy Consultants na Alemanha e no Reino Unido. Welz tem um Mestrado em Ciência da Computação pela Universidade de Massachusetts, Amherst, EUA, e é doutorado em Inteligência Artificial pelo Instituto de Tecnologia de Karlsruhe, na Alemanha.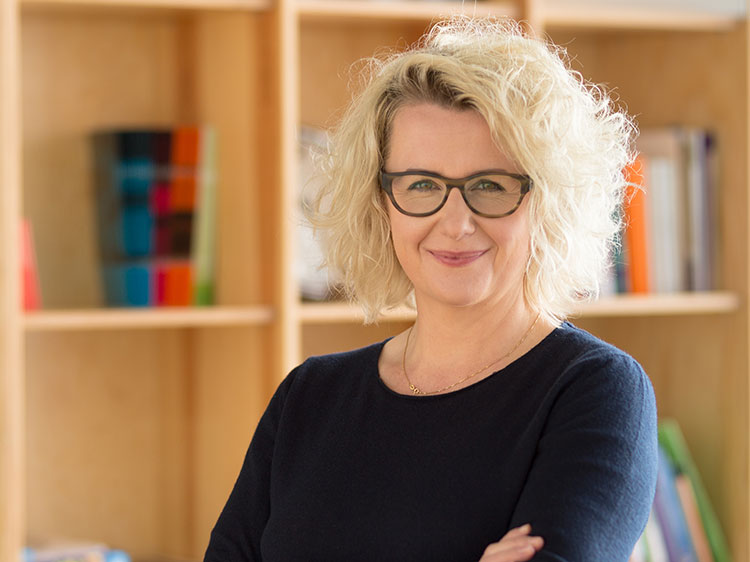 Anna Sienicka
Vice-Presidente da TechSoup Europa, Varsóvia
Anna Sienicka é a responsável pela direção estratégica da TechSoup Europa. Lidera o desenvolvimento da Rede TechSoup Europa. A rede consiste em 24 organizações de capacitação que operam em 44 países, apoiando mais de 400.000 ONGs registadas, proporcionando mais de um bilião de euros de poupança para o setor desde que iniciou atividade. As suas responsabilidades incluem um papel central no desenvolvimento e dimensão de soluções tecnológicas socialmente orientadas em toda a rede e região.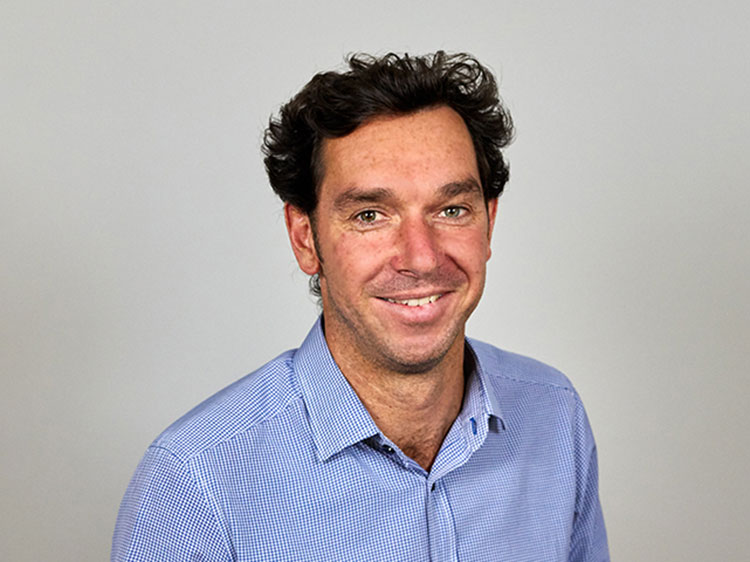 Clemens Frede
Diretor de Desenvolvimento de Negócios e Membro do Conselho de Administração, Haus des Stiftens gGmbH, Munique
Clemens Frede é membro do Conselho de Administração e lidera o desenvolvimento de negócios na Haus des Stiftens gGmbH. Nos últimos dez anos, desenvolveu e expandiu o portal de TI Stifter-helfen com mais de 40 parceiros e 60.000 organizações sem fins lucrativos registadas. Trabalha em estreita colaboração com os principais participantes do setor de TI e tem uma longa experiência no setor social sem fins lucrativos.