Meet and Code Award 2018
The Winners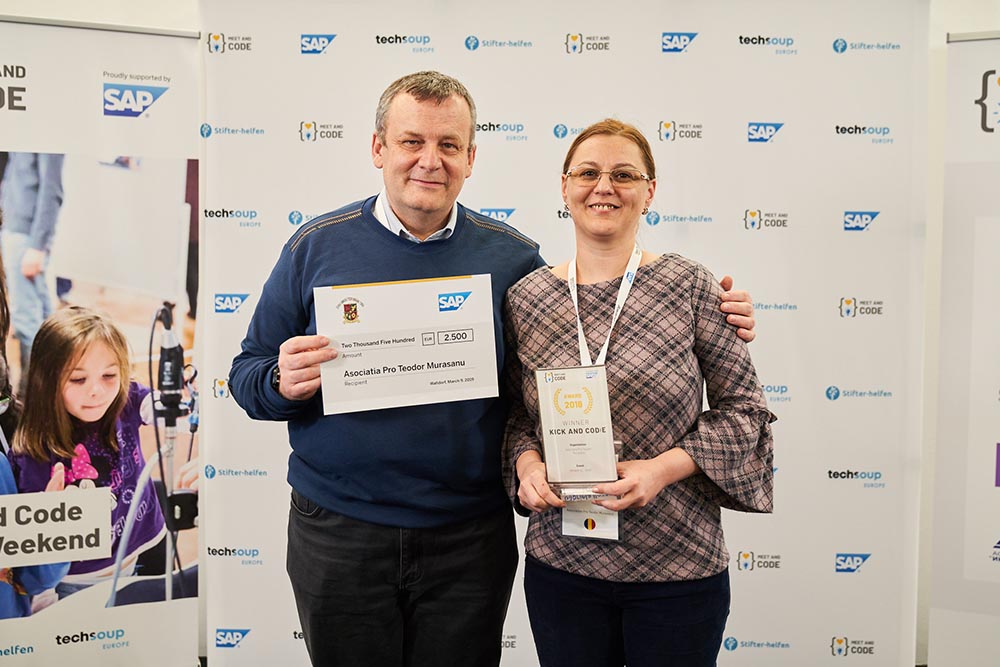 Category Kick and Code
Asociata Pro Teodor Murasanu, Romania
For their project:
"Scratch and… Gooal!"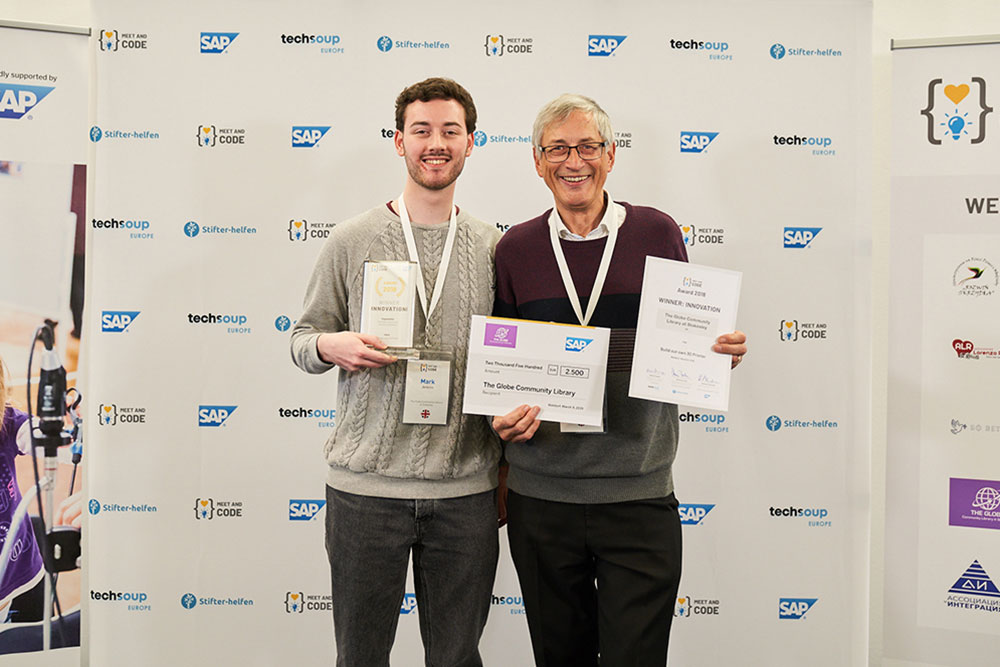 Category Innovation
Globe Community Library at Stokesley, UK
For their project:
"Build our own 3D printer"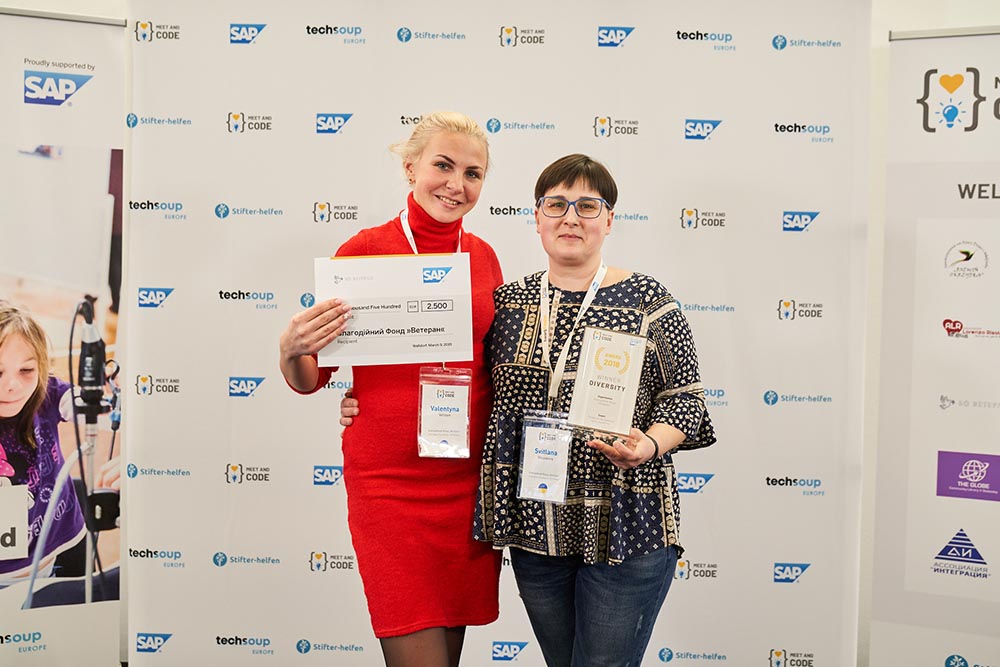 Category Diversity
Charitable Foundation "Veteran", Ukraine
For their project:
Master class "Profession of a programmer – a step into the future"
The Finalists
More than 700 events participated in the Meet and Code Award 2018 in three award categories. The Jury selected 15 exceptional events as finalists. Two representatives of each organization are invited to an Award Weekend at the SAP headquarters in Walldorf. In addition, the first place winner of each category will be announced in Waldorf and will receive a prize of 2.500 euros.
The finalists of the Meet and Code Award 2018 are:
Categories
Nytt av året er at Meet and Code vil gi merksemd til dei beste arrangementa og vise aktivitetane til eit vidare publikum. Prisar vil bli gitt i tre kategoriar.
Spark og koding (årleg tema)

Meet and Code-arrangement som med IT enten ønsker å løyse eit problem knytta til fotball eller bruke fotball som eit emne for å lære barn å kode. Vi ser etter arrangement som koplar desse to emna på ein kreativ og målretta måte for å nå målgruppa og knytte dei nærare koding og IT.

Innovasjon

Meet and Code-arrangement som enten utviklar og fremjer kreative læremetodar og/eller utforskar IT/digitale emne. Vi ser etter arrangement som er innovative i måtane dei når målgruppa og koplar den med IT-relaterte emne, men også arrangement som plukkar opp trendsettande, framtidsskapande og disruptive teknologiar som IoT, Blockchain, AI, 3D-printing, osv.

Mangfald

Meet and Code-arrangement som nyttar IT eller andre digitale emne til å adressere og minske ulikskapar ein finn i lokalsamfunnet eller generelt i samfunnet. Vi ser etter arrangement so aukar like moglegheiter for alle, som fremmer toleranse og avviklar ulikskapar basert på kjønn, rase, religion, funksjonshemningar, sosial og økonomisk status, osv.
Dommarar for Meet and Code-award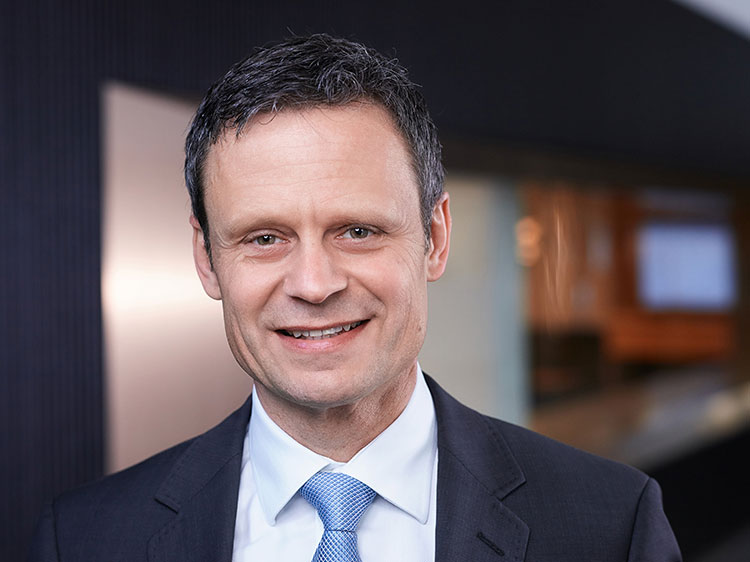 Dr. Bernd Welz
Executive Vice President og Chief Knowledge Officer, SAP SE
Dr. Bernd Welz er Executive Vice President and Chief Knowledge Officer i SAP SE. Han er, i si rolle, ansvarleg for overforing av global kunnskap til kundar av SAP, partnarar og andre eksterne samfunn. Som ein ekspert i digital utdanning og læringsteknologi, er han medlem av EU Governing Board of the Digital Skills and Jobs Coalition og universitetsstyret av universitetet i Heidelberg. Welz vart med i SAP i 1997. Sidan då har han hatt fleire roller som endringsleiar, og var, saman med andre, ansvarleg for grunnlegginga av tjenestene i SAP Cloud. Før han vart med i SAP, var han ein strategikonsulent ved Roland Berger Strategy Consultants i Tyskland og Storbrittania. Welz har mastergrad i datavitskap frå University of Massachusetts, Amherst i USA, og ein doktorgrad i kunstig intelligens frå i Karlsruhe Institutt for teknologi, Tyskland.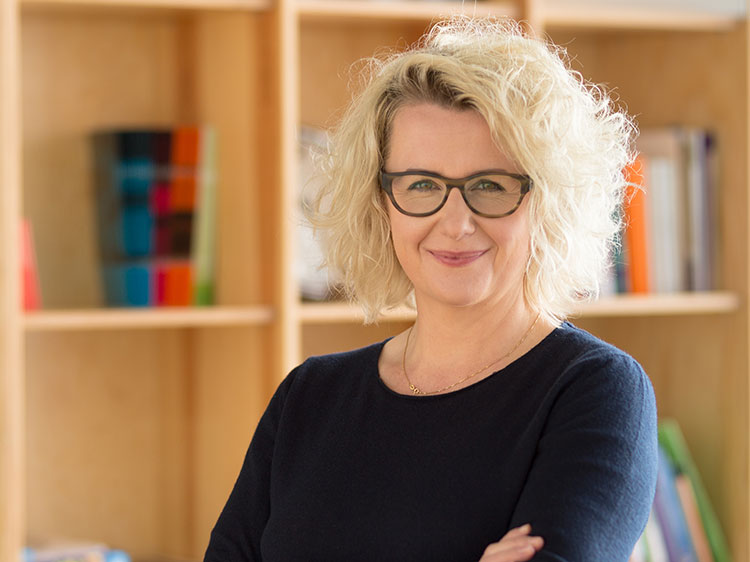 Anna Sienicka
Vice president of TechSoup Europe, Warszawa
Anna Sienicka er ansvarleg for strategisk retning av TechSoup i Europa. Ho leiar utvikling av TechSoup-nettverket i Europe. Nettverket består av 24 kapasitetsbyggande organisasjonar som er aktive i 44 land og som jobber for over 400 000 registrerte ideelle organisasjonar som har spart sektoren for over ein milliard Euro sidan oppstarten. Anna sitt ansvar inkluderer å spele ei sentral rolle i utvikling og skalere teknologiløysingar som er sosialt retta gjennom nettverket og regionen.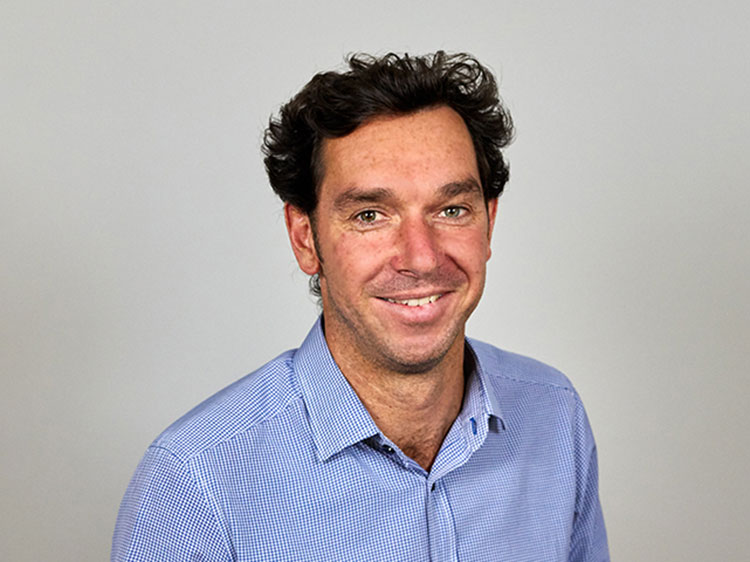 Clemens Frede
Head of Business Development og Member of the Management Board, Haus des Stiftens gGmbH, München
Clemens Frede er medlem av styret og er leiar av forretningsutviklinga av Haus des Stiftens gGmbH. Dei siste ti åra har han utvikla og utvida IT portal Stifter-helfen med meir enn 40 partnarar og 60 000 registrerte ideelle organisasjonar. Han jobbar tett med viktige aktørar i IT-industrien og har lang erfaring i sektoren for frivillige organisasjonar..