Meet and Code nagrade
Meet and Code nagrade u čast posebno uspješnih ideja i događaja! Cilj je da inspirišemo ostale da urade isto u narednim godinama, zato što je digitalna edukacija toliko važna. Tražimo najbolje ideje u narednim kategorijama.
Kategorije nagrada
Pet kategorija Meet and Code nagrada 2020 povezane su sa ciljevima održivog razvoja (SDGs). Meet and Code je u potrazi za događajima koji doprinose ovim ciljevima i kombinuju ih sa IT idejom i kodiranjem.
Girls do IT!
Tema jednakih mogućnosti i ravnopravnosti spolova igra važnu ulogu u današnjem društvu. Ova kategorija nagrade ima za cilj pomoći uklanjanje razlika između spolova u IT-u i kodiranju. Tražimo kreativne događaje koji će eliminisati rodne stereotipe te osnažiti djevojke u kodiranju.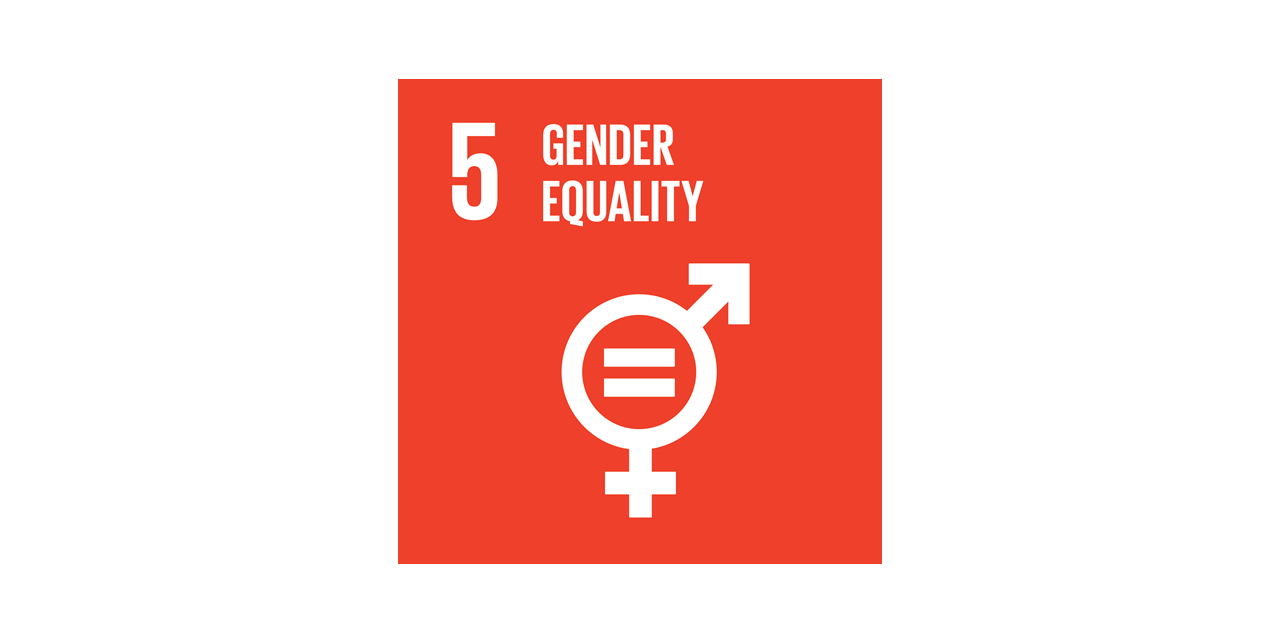 Diversity
Samo raznolik i inkluzivan svijet može osigurati našu budućnost. U kategoriji Diversity, tražimo najbolje ideje za događaje koji će inspirisati djecu i mlade. Ne samo za IT i kodiranje, već i za svijet sa jednakim mogućnostima i uvažavanjem. Pod ovim podrazumijevamo raznolikost kulture, religije, etničke pripadnosti, dobi, spola i spolne orijentacije, rodnog identiteta ili izražavanja, mentalnih i fizičkih sposobnosti i različitih životnih i radnih uvjeta. Na primjer, događaji bi mogli biti namijenjeni malodobnim delikventima ili mogu biti fokusirani na korištenje IT-a za osobe sa poremećajem vida ili sluha.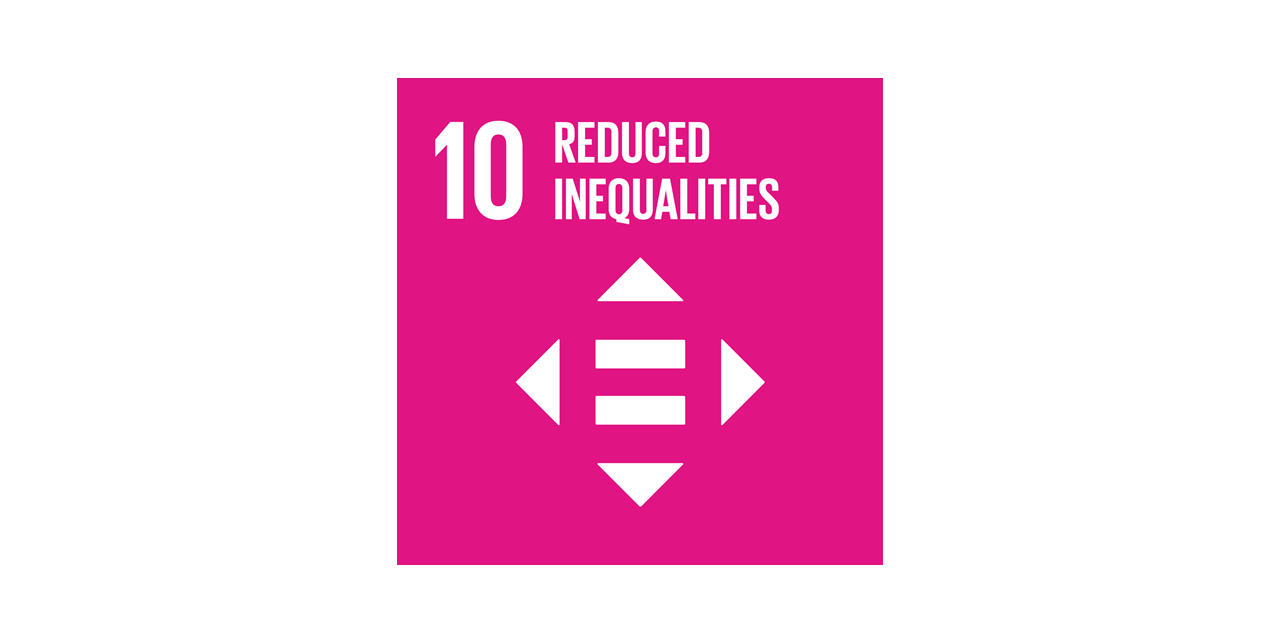 Code for the Planet
Da li ste znali da možete pratiti pčele pomoću moderne tehnologije? U potrazi smo za hakatonima, noćima kodiranja ili drugim događajima koji kombiniraju kodiranje i akcije za planetu. Svi događaji kodiranja koji poboljšavaju edukaciju o klimatskim promjenama kroz podizanje svijesti o ovoj temi dragocjen su doprinos trinaestom cilju održivog razvoja. Događaji iz ove kategorije mogu se, primjerice, odnositi na mjerenje onečišćenja zraka ili na alate za energetsku učinkovitost.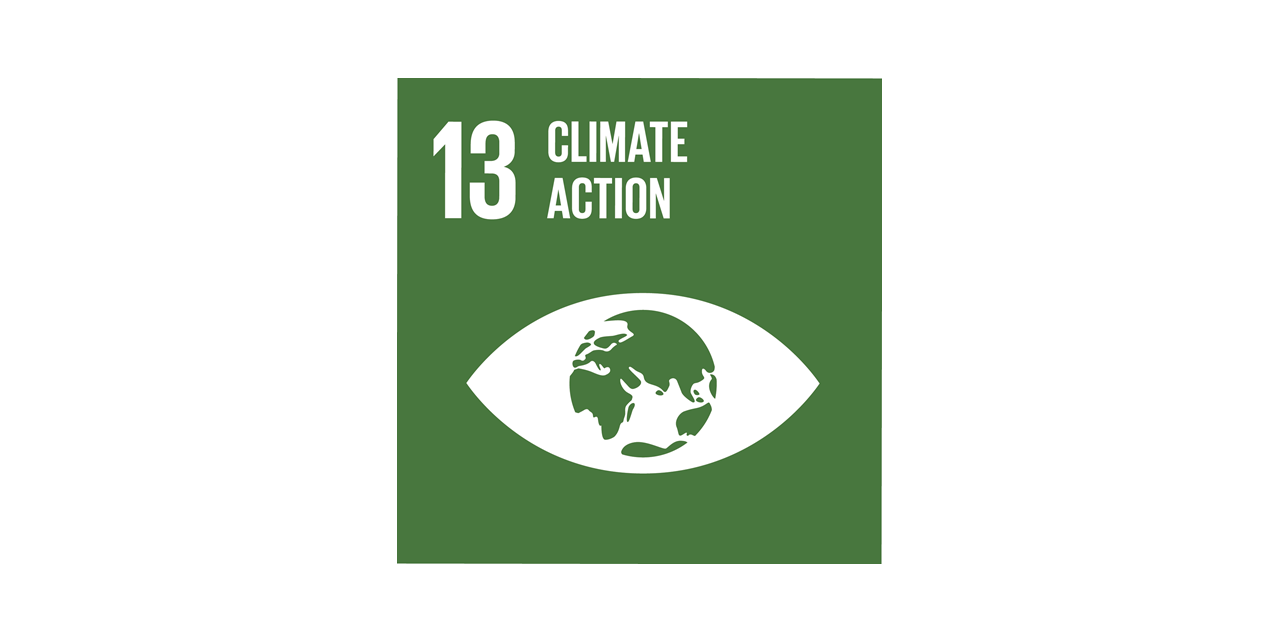 Community
Lokalna zajednica je sigurnosna mreža za svoje ljude. Događaji iz ove kategorije uzimaju u obzir lokalne aspekte i običaje i baziraju se na specifične potrebe zajednice. Događaji bi trebali okupiti ljude istih ciljeva, interesa i okruženja kroz strast prema "upoznavanju i kodiranju"! Događaji iz ove kategorije bi na primjer mogli raditi na platformi za vaše susjedstvo.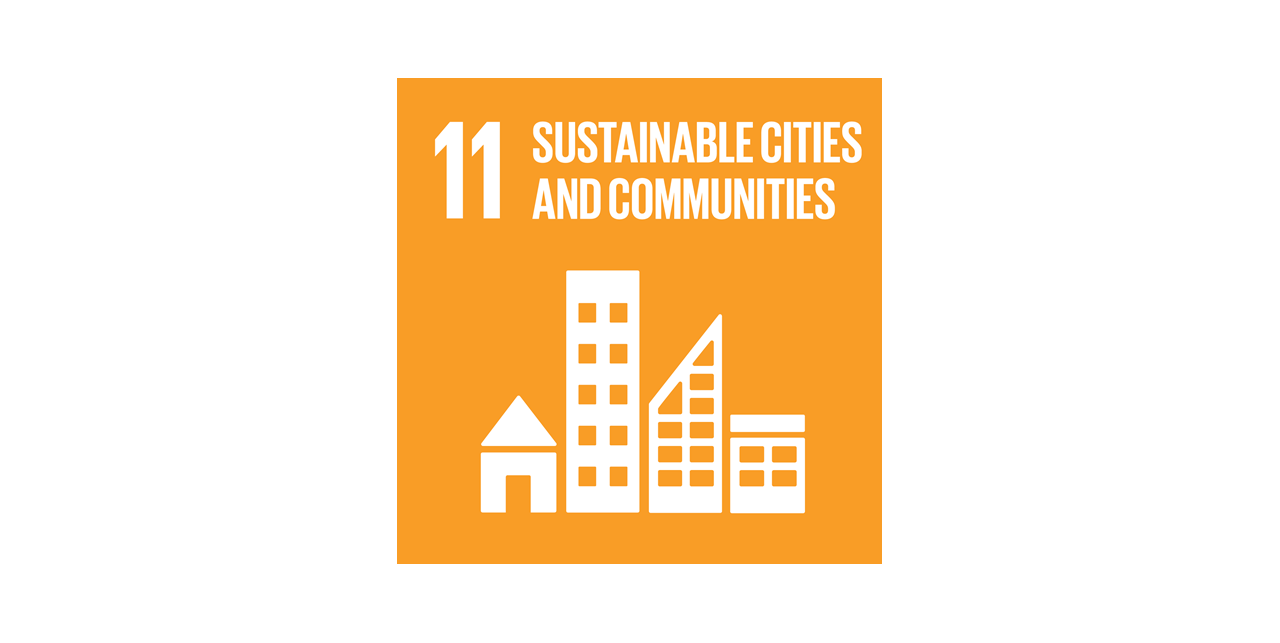 Code for Europe
Working together is extremely important, especially when it comes to overcoming difficulties and challenges posed by EU digitization. Closely linked to the United Nations Sustainable Development Goal (SDG) #17 Partnerships for the Goals this category seeks to initiate cross border collaboration between companies and unite children of different backgrounds and locations through Meet and Code events. Events in this category include; safe and responsible online media use, looking at ways we can bring different nationality children & youth together, tackling disinformation and combating fake news, and creative solutions that deal with today's digital challenges across Europe.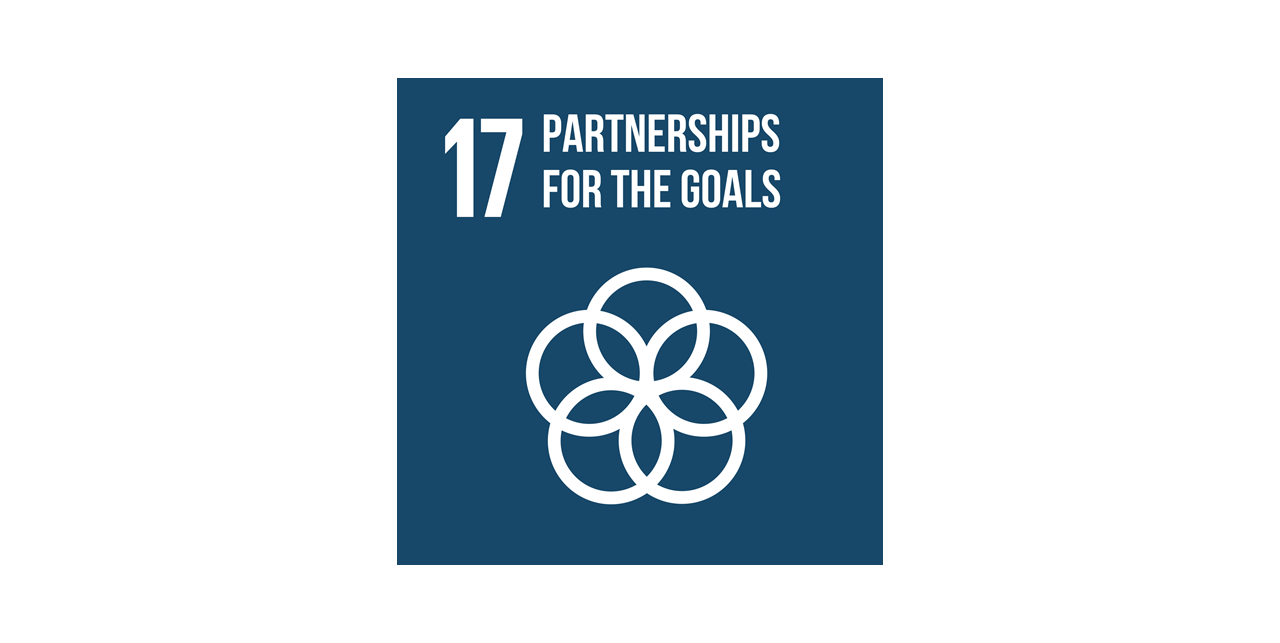 Upoznajte dobitnike nagrada 2019.
Da li ste znali da je više od 700 organizacija učestvovalo u Meet and Code Awards 2019? Upoznajte pobjednike u četiri kategorije koji su pružili nevjerovatnu podršku Meet and Code misiji da upozna omladinu za digitalnim tehnologijama te poslušajte šta su sudije rekle:
Winner in the category: Girls do IT!
Organization: Foerderverein der Grundschule am Koppenplatz
Name of project: Robot Fairytales
Country: Germany
Project description:
Based upon a story in Stanislaw Lem's "Fables for Robots" students aged 7–12 were encouraged to design, build and program characters robots and present them in a video trailer. The combination of theater and robotics provides an easy and fun approach to coding and technology, with emphasis on digital skills for girls.
"The jury found the approach particularly innovative. We loved the mixture of theatre, literature and technology, as well as addressing girls exclusively. The event sparks interest in a fun, creative and unique manner. The jury was also persuaded by the extended course offering, which is now open to boys and girls."
Alexandra van der Ploeg, Head of Global Corporate Social Responsibility at SAP
Winner in the category: Diversity
Organization: Adj Esélyt Alapítvány
Name of project: Robotics Offline and Online
Country: Hungary
Project description:
The title of this project was 'Robotics Offline and Online'. Taking place over two days, the basics of coding for SEN students was presented to students with floor-robots (for offline teaching) and Scottie-Go (for online teaching). The tools support the development of both cognitive and social skills.
"This year's winner demonstrated excellent social integration with blended learning. They also highlighted inclusive digital learning for all youth by introducing the basics of coding to children with mild autistic and mental disabilities."
Clemens Frede, Member of the Management Board at Haus des Stiftens gGmbH
Winner in the category: Code for the Planet
Organization: Fundacja ArchitectsPL
Name of project: Designing and Printing the Coral Reef in 3D
Country: Poland
Project description:
In implementing the "Designing and Printing in 3D Coral Reefs" project, the organisers attempted to rebuild the world's ocean reef using CAD software and 3D printers. On tinkercad.com, young students were able to design artificial reefs that mimic the texture and architectural structure of natural reefs.
"During this innovative and long-term project, youth were provided a fun learning opportunity about climate change, it's disastrous effects on coral reefs, and how marine scientists are using 3D printers to recreate coral. Best of all, participants were able design and print coral reefs with a 3D printer adding an element of interactive fun and engagement for students."
Claire Gillissen-Duval, Head of Corporate Social Responsibility EMEA at SAP
Winner in the category: Community
Organization: Cooperativa Sociale Meta Onlus
Name of project: San Rocco 3.0 - Your guide to Discovering the Neighborhood
Country: Italy
Project description:
San Rocco 3.0 aims to build a guide to re-discover the neighborhood using a free Augmented Reality platform called Metaverse, which involves coding and provides an interactive experience. During the event, children were involved with unplugged coding activities, such as drawing and adding content to flow diagrams. Older students were able to use Metaverse for the first time, creating geo-located experiences, testing results in real-time, and fine tuning the work created by the younger coders.
"We loved the step by step approach to finding solutions. The event first started with an initial meeting to identify the biggest community challenges, participants openly discussed issues and finally developed and presented creative technology solutions. In this way, the participants were not only able to work on current real-world challenges, but also to learn the entire method for finding innovative solutions using the power of IT."
Anna Sienicka, Vice President of Tech Soup
Finalisti
U 2019., Meet and Code je bio u potrazi za najboljim događajima koji pokazuju koliko tehnologija može poboljšati živote. Više od 700 događaja je učestvovalo u Meet and Code nagradama 2019. Žiri je odabrao 12 odličnih događaja za finaliste.
Finalisti Meet and Code 2019 su:
Ciarán Cannon
Državni ministar u Ministarstvu vanjskih poslova i trgovine, Irska
Ciarán Cannon je državni ministar u Ministarstvu vanjskih poslova i trgovine s posebnim akcentom na dijasporu i međunarodni razvoj. Nekada je bio ministar za obuku i vještine na Odjelu za obrazovanje i vještine. Prvi put je izabran u Skupštinu Irske 2011 godine.
Ciarán je veliki zagovornik upotrebe tehnologije u obrazovanju i suosnivač je pokreta Excited - pokret za digitalno učenje. Blisko je surađivao sa nastavnicima i industrijskim liderima u Irskoj kako bi podstakao i uvođenje računarske nauke kao predmeta u irske škole. 2019. godine imenovan je jednim od sedam globalnih UICEF-ovih generacija U prvaka.
Ciarán je rođen u Kiltullagh, Athenry gdje i živi sa svojom suprugom Niamh i sinom Evanom. Nagrađivani je muzičar i tekstopisac, a neki njegov radovi su predstavljeni i u izvedbi Koncertnog orkestra RTE. On je i entuzijastični biciklista i zagovornik za razvoj održivih gradova.
Carola Carazzone
Generalna sekretarica Assifera
Carola je generalna sekretarica Assifera, italijanskog nacionalnog članstva u udruženjima za dodjelu grantova. Također, ona je pravnica za ljudska prava i intenzivno je sarađivala s italijanskim nevladinim organizacijama. 2002. godine osnovala je Ured za koordinaciju ljudskih prava za Volontariato Internazionale per lo Sviluppo i 2011. godine postala prva žena izabrana za predsjednicu. Služila je i kao član Izvršnog odbora svjetske prodajne mreže nevladinih organizacija Don Bosco te kao glasnogovornica mreže 88 italijanskih nevladinih organizacija za ljudska prava koja vode međunarodne i nacionalne zagovaračke radne snage.
Mark Jenkins
Pobjednik Meet and Code 2018, Kategorija Innovation, UK
Mark Jenkins je održao radionicu 3D printanja fokusiranu na izradu 3D printera, za starosnu grupu od 10 do 24 godine. Ovaj događaj je pobijedio na Meet and Code 2018 u katgoriji inovacija. Od tada, radionica se proširila na opšte tehnološke teme i prezentiranje vještina. Nedavno je diplomirao na Univerzitetu u Edinburghu, a završio je kao magistar prve klase iz računarskih nauka sa priznanjem. Za svoju master tezu sproveo je dvogodišnji istraživački projekat o poboljšanju performansi paralelnih programa.
Alexandra van der Ploeg
Direktorica korporativne društvene odgovornosti, SAP SE
Alexandra van der Ploeg je direktorica korporativne društvene odgovornosti za SAP globalno. Alexandra je odgovorna za postavljanje strateškog smjera DOP-a usmjerenog na oživljavanje viših ciljeva SAP-a, kao što su pomaganje svijetu i poboljšanju života ljudi kroz strateška partnerstva i programe koji pružaju održivi socijalni utjecaj i dugoročnu poslovnu vrijednost. Kroz ovu funkciju ona također nadgleda korporativno davanje, volonterizam i razvoj partnerstva s više zainteresovanih strana za koje Aleksandra ima posebnu strast.
Alexandra se pridružila SAP-u 1999. godine. Započela je sa SAP Švicarska gdje je bila zadužena za razvoj menadžmenta, a tokom sljedećih deset godina obnašala je različite menadžerske pozicije u ljudskim potencijalima. Prelazeći u organizaciju društveno odgovornog poslovanja 2010. godine, Alexandra je upravljala različitim globalnim CSR programima, poput izgradnje infrastrukture za socijalni biznis na Haitiju i razvoja niza probono volonterskih programa, npr. SAP Social Sabbatical Portfolio. Aleksandra je također članica savjetodavnog vijeća IMPACT-a 2030 i dio je Vijeća rukovodstva Realized Worth Institute. Posjeduje MBA diplomu iz Henley Business School u Velikoj Britaniji.
Anna Sienicka
Potpredsjednica TechSoup Europe, Warsaw
Anna Sienicka je odgovorna za strateški put TechSoup Europe. Zadužena je za razvoj TechSoup Europe mreže. Mreža se sastoji iz 61 organizacije s ciljem jačanja kapaciteta koje su aktivne u 44 zemlje, služe 1.100.000 registrovanih NVO, i omogućavaju preko 8 milijardi eura u sektoru štednje. Njene odgovornosti uključuju igranje glavne uloge u razvoju i praćenju socijalno orjentisanih tehnoloških rješenja kroz mrežu i regiju.
Anna posjeduje master iz oblasti prava i ekonomije iz Poljskog i Lancaster univerziteta. Bila je član Minister of Labour's Public Benefit Work Council i Polish Prime Minister's Social Economy Task Force u Poljskoj.
Hartmut Thomsen
Predsjednik Srednje i Istočne Evrope, SAP SE
Hartmut Thomsen je predsjednik Srednje i Istočne Evrope (MEE) za SAP. Odgovoran je za sve prodaje, operacije i razvoj biznisa u navedenim regijama.
Thomsen je dobro etabliran izvršni direktor na tržištu, a nedavno je radio kao glavni operativni direktor SAP-a i šef Clouda, a prije toga kao generalni direktor SAP-a Njemačka od 2012. do 2016. Thomsen se pridružio SAP-u 2011. godine vodeći poslove za finansijske usluge i javne usluge za SAP Njemačka. Prije nego što se pridružio SAP-u, Hartmut Thomsen obnašao je brojne vodeće pozicije u raznim kompanijama, uključujući IBM i Oracle.
Hartmut Thomsen, rođen u Elmshorn, u Njemačkoj 1971. godine, psojeduje diplomu iz ekonomije i poslovne administracije sa Johann-Wolfgang-Goethe-University iz Frankfurt/Main. Oženjen je i ima troje djece.
Pregled Meet and Code Award 2018