Meet and Code Awards 2021
New and improved Meet and Code Awards application process
#meetandcode #meetandcodeawards
13.08.2021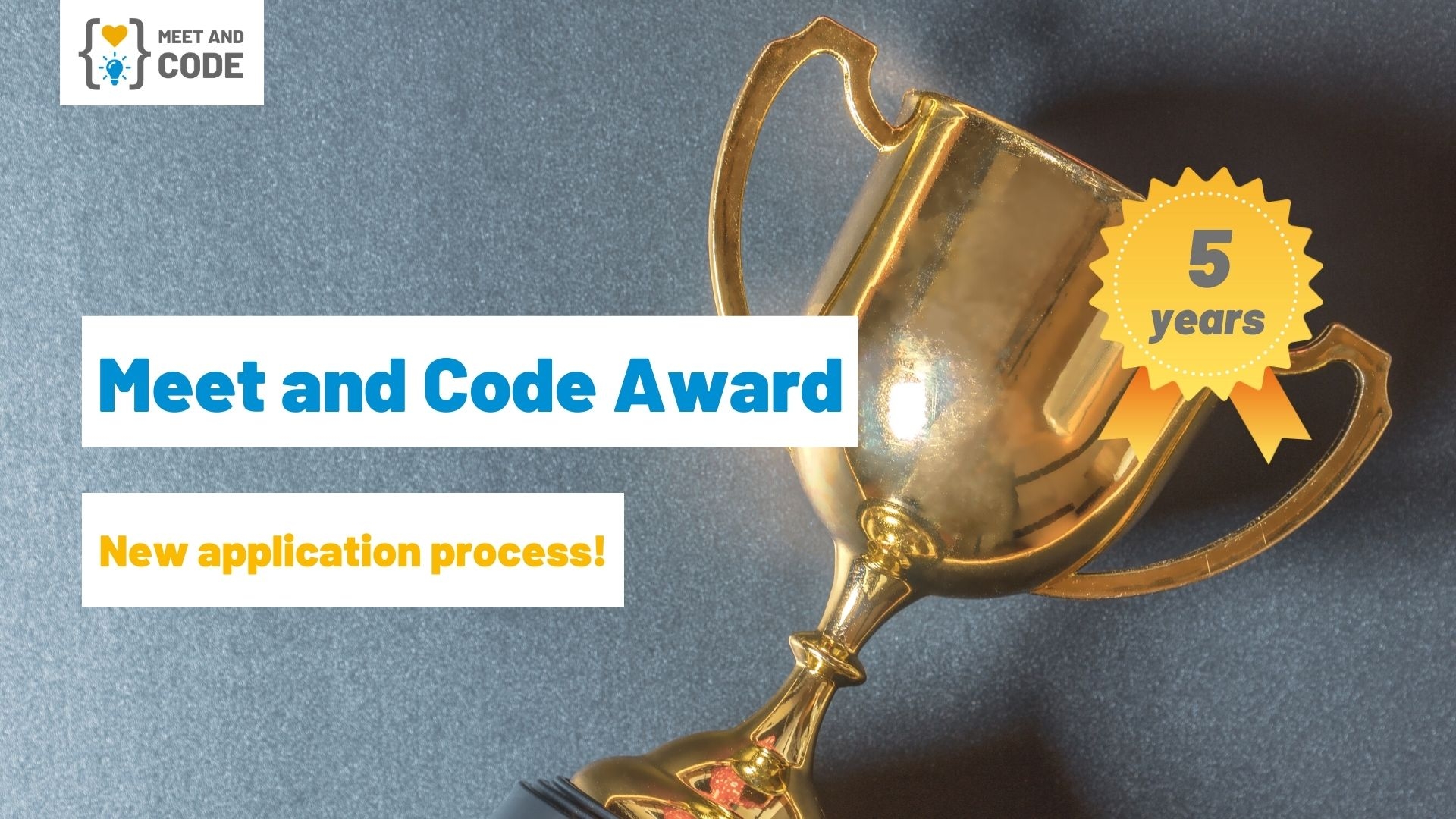 The Meet and Code Awards are back but with a new application and registration process to ensure this year's awards are even better.

As part of Meet and Code's goal to improve digital skills among Europe's youth, nonprofits can submit their ideas to win an award. The most successful events will be awarded in one of five categories that use IT and coding to contribute to the Sustainable Development Goals.

What's new this year?

The application process has been revamped, with the registration period only opening after all Meet and Code events have been completed. So, make sure your entries are ready from 1 November to 15 December 2021, in English only. The online application form will be available on our website from November 1.

Does my event meet the criteria?
All events entered must fall under one of the award categories: Girls do IT!, Code for the Planet, Diversity, Community, and Code for Europe.
The most innovative, creative, and inspiring event ideas with opportunities to expand projects will be considered for an award.
Your award entry should be accompanied by inspiring images from your event as well as feedback from participants/coaches/trainers to support your entry.
It is also important for your event report to be submitted timeously to take part in the awards.
Who reviews the Meet and Code Awards applications?
The best events from each of the 35 participating countries are shortlisted by the local TechSoup partner. Thereafter, our esteemed Meet and Code jury will carefully select three finalists in each of the categories from which the winners will be chosen. These winners will be announced at the Awards Weekend.  
What does the Meet and Code Awards Weekend and prize entail?
Each of the three finalists will be invited to the festive Meet and Code closing event where the winners will be announced. Due to the uncertainty of the pandemic, it is yet to be determined if the closing event will be virtual or in person at a European location, however it will be hosted in 2022.
The five winning events will win a prize of 2.000 € each.
For more information, please check out the
Meet and Code 2020 Awards Ceremony
. If you're a nonprofit hosting an event but need some inspiration, you can also have a look at the recent
Meet and Code Award winner stories
on our website.
Good luck to all nonprofits hosting events for this year's Meet and Code! We can't wait to see your inspiring ideas to spark young peoples' interest in digital skills across the continent.