Finalistas del Meet and Code Award 2019
El jurado seleccionó 12 eventos excepcionales cuyos organizadores ilustraron cómo la tecnología puede mejorar vidas
#meetandcode #SAP #Awards
09.12.2019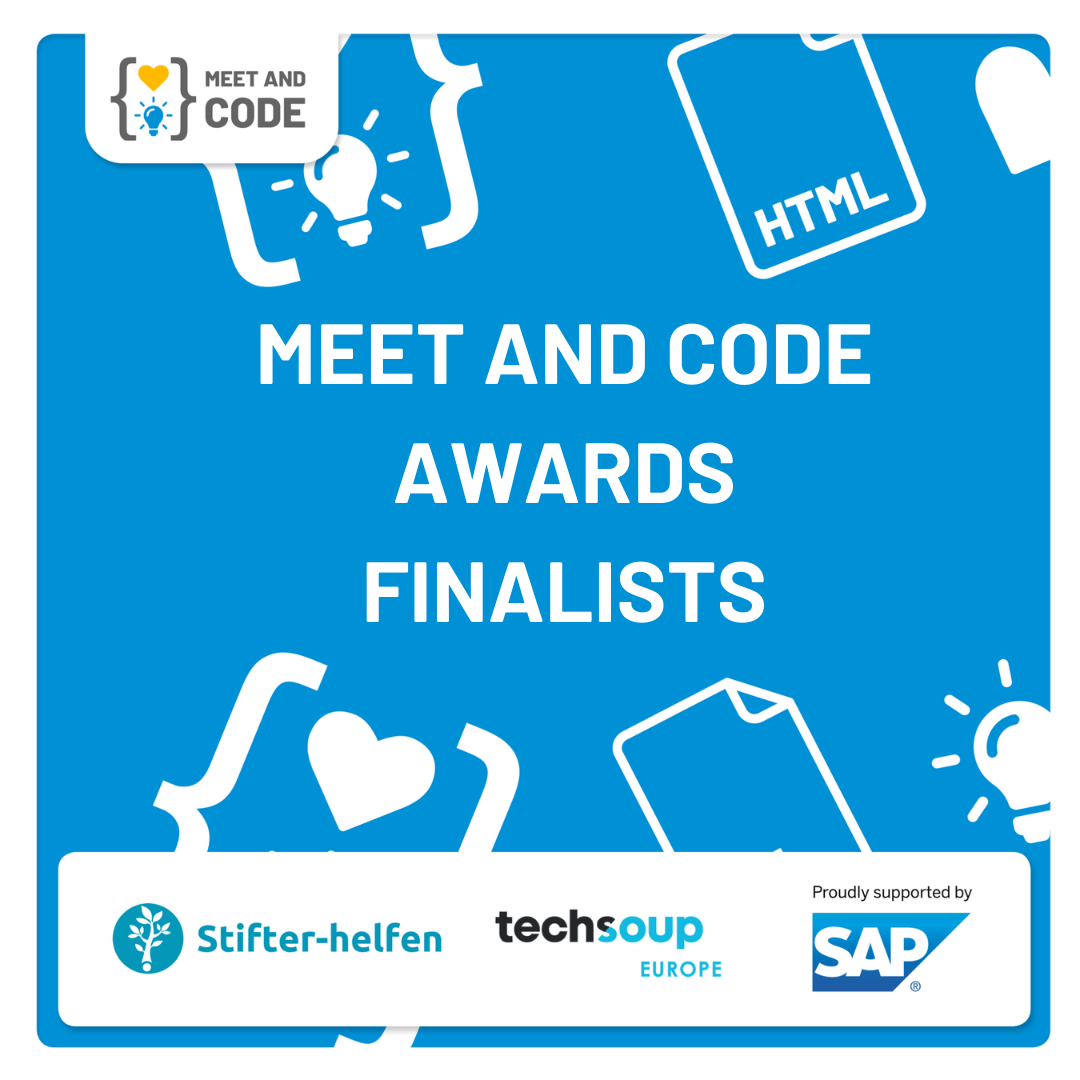 El jurado seleccionó 12 eventos excepcionales de 700 participantes. Es la segunda vez que Meet and Code busca eventos con las mejores prácticas que ilustran cómo la tecnología puede mejorar vidas.

Se invitará a dos representantes de cada organización al Fin de semana de premios en Budapest en marzo de 2020, donde se anunciará el ganador en cada categoría y recibirá 2.000 euros en premios.

Las finalistas del Premio Meet and Code 2019 son:

Categoría: Girls do IT!
Techies Lab ASBL (Bélgica) : Taller de codificación de madres e hijas con Techies Lab
Foerderverein der Grundschule am Koppenplatz (Alemania) : cuentos de hadas robot
I will (Ucrania) : chicas STEM con familias
Categoría: Diversity
Adj Esélyt Alapítvány (Hungría): Robótica fuera de línea y en línea
Asociația Părinților Ioan Slavici Satu Mare (Rumania): Semáforos
Regional Youth Organization of the deaf "Our happy life" (Ucrania) : escuela de programadores sordos
Categoría: Code for the Planet
Foerderverein Gymnasium Am Roemerkastell e.V. (Alemania): Microcontroladores - Pequeños ordenadores con gran importancia para las personas y el medio ambiente
Fundacja ArchitectsPL (Polonia): Diseño e impresión del arrecife de coral en 3D
Qendra për edukim dhe mësim inovativ - STEMLab (North Macedonia): AMyZONE
Categoría: Community
Cooperativa Sociale Meta Onlus San Rocco 3.0 (Italia): su guía para descubrir el barrio
ATL da Bolonha (Portugal) : Taller de Juego contra el ciberacoso
Asociația Give IT Back (Rumania ): Devuelva IT a la comunidad