¡Conoce a los ganadores de los premios Meet And Co
Después de revisar cientos de iniciativas asombrosas y progresistas, nuestro jurado seleccionó a los ganadores durante la Ceremonia de Premiación virtual el martes (16 de marz
#meetandcodeaward #meetandcodeaward2020
17.03.2021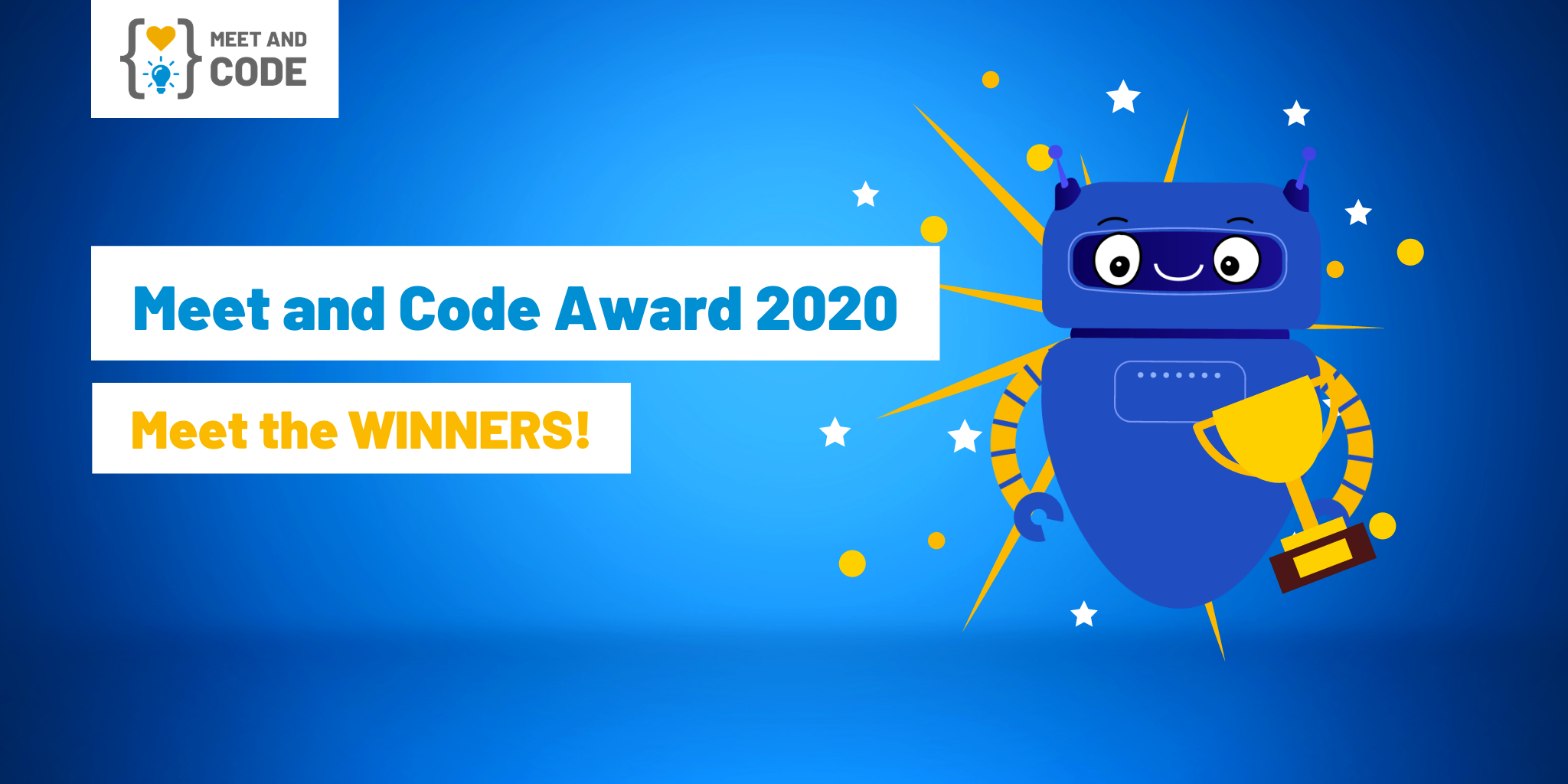 ¡Ha llegado el momento de concluir finalmente nuestra edición anterior del proyecto y nombrar oficialmente a los ganadores de los premios Meet and Code 2020! Durante este año desafiante ya pesar de la decisión de apoyar solo eventos virtuales de Meet and Code, estamos muy orgullosos de haber logrado recibir 1.750 solicitudes de subvenciones de las cuales se apoyaron 1.324.

De todos esos increíbles proyectos, 897 también se postuló para los premios anuales Meet and Code Awards 2020. Después de revisar cientos de iniciativas asombrosas y progresistas, nuestro jurado seleccionó a los finalistas y, en última instancia, a los ganadores durante la ceremonia virtual de premios el martes (16 de marzo de 2021). .

¡Felicitaciones a todos los finalistas y especialmente a los cinco proyectos ganadores!

Categoría: ¡Las chicas lo hacen!
Category: Diversity
Category: Code for the Planet
Category: Community
Categoría: Código para Europa
Siga revisando nuestras
"Historias"
para leer más sobre los proyectos ganadores. ¡Nuevas historias próximamente!
Una vez más, felicidades a todos los increíbles proyectos y nos vemos pronto en Meet and Code 2021.