¡Conoce a los finalistas del Premio Meet and Code!
¡Los finalistas de Meet and Code Award 2020 están aquí! ¡Conoce a los 15 afortunados!
#meetandcode #award
18.01.2021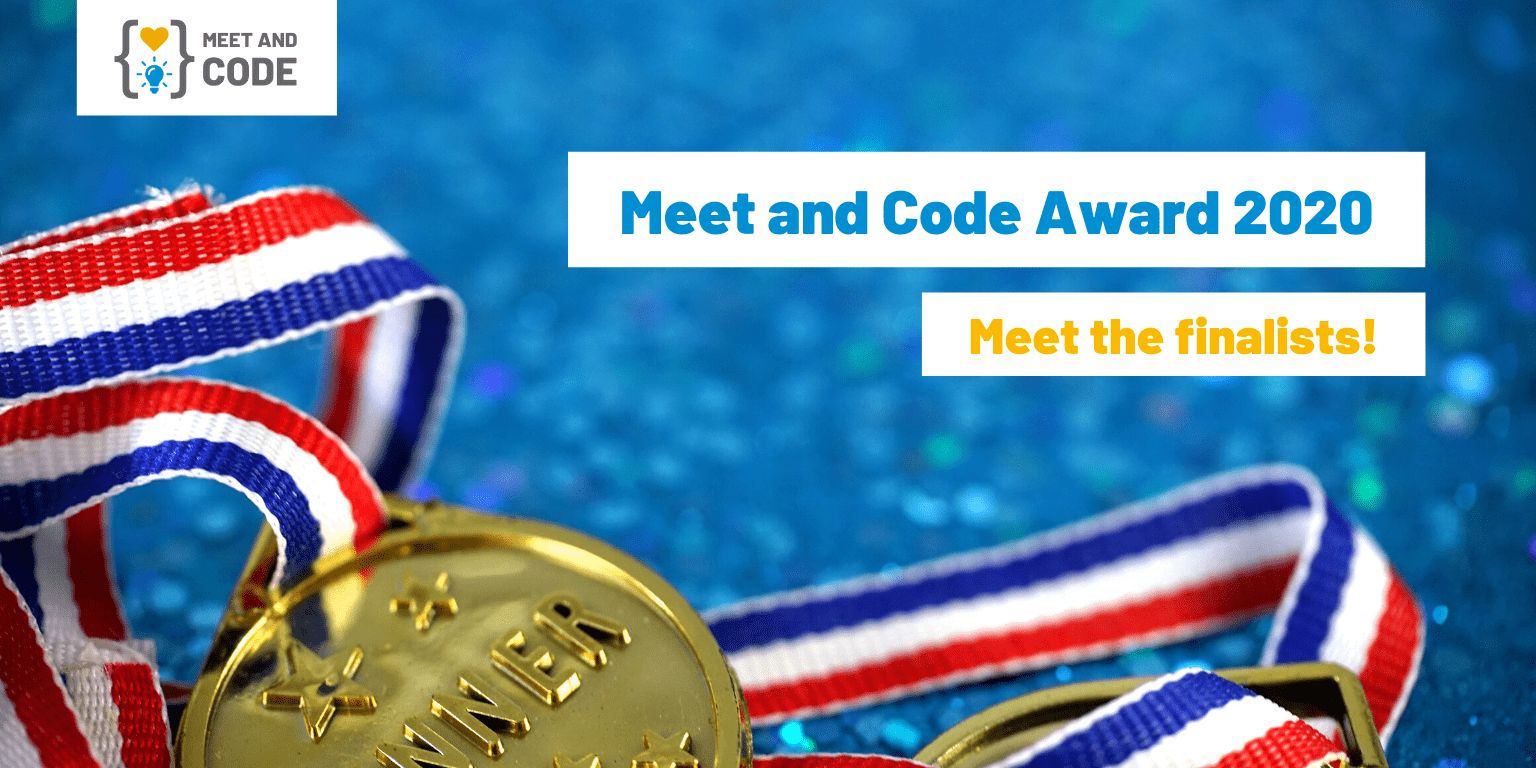 Durante este año desafiante y a pesar de la decisión de apoyar solo eventos virtuales de Meet and Code, estamos muy orgullosos de haber logrado recibir 1.750 solicitudes de subvenciones de las cuales se apoyaron 1.324.

De todos esos increíbles proyectos, 897 también se postuló para el premio anual Meet and Code Award 2020 en el que nuestro jurado selecciona los proyectos más destacados y creativos para cada una de las cinco categorías.

Conozca a nuestro jurado y categorías de premios

Esta es la tercera vez que nuestro jurado elige los eventos de mejores prácticas que mejoran nuestras vidas y contribuyen a la digitalización de la generación joven europea.

Los finalistas del Premio Meet and Code 2020 son:

Girls do IT!:
Diversity:
Code for the planet:
Community:
Code for Europe:
Los ganadores de cada categoría se anunciarán en marzo.
¡Manténganse al corriente!