Die Gewinner des Meet and Code Award 2020
Unter knapp 900 innovativen Projekten hat unsere Jury nun die Besten ausgewählt. Die Gewinner wurden während der virtuellen Award Zeremonie am 16. März verkündet.
#meetandcodeaward #meetandcodeaward2020
17.03.2021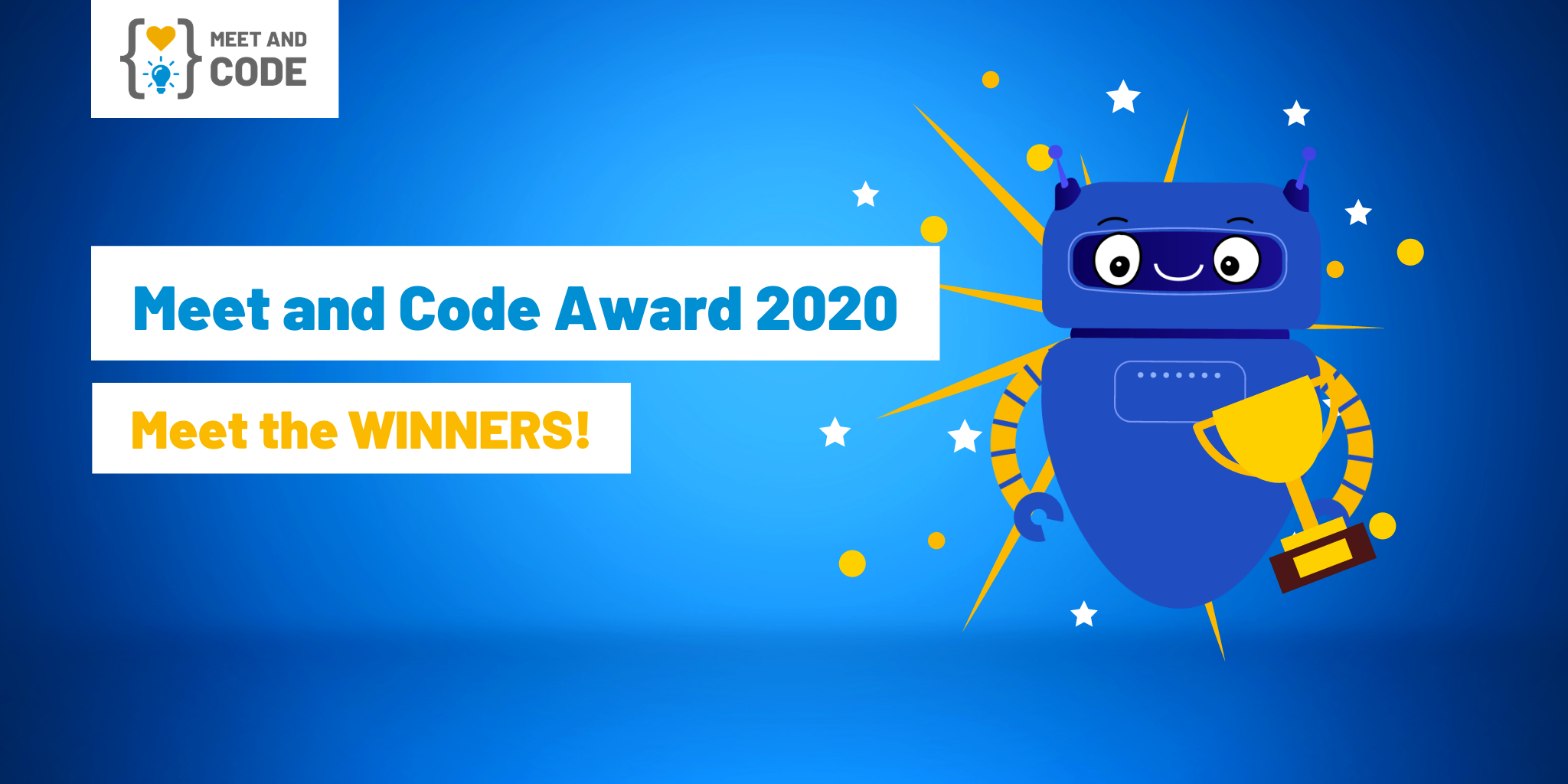 Es ist Zeit, Meet and Code 2020 abzuschließen und die Gewinner des Meet and Code Award 2020 offiziell zu benennen! Trotz der Entscheidung, nur virtuelle Meet and Code-Veranstaltungen in 2020 zu fördern, haben wir 1.750 Förderanträge aus ganz Europa erhalten. Davon hat Meet and Code 1.324 Anträge unterstützt. Unter diesen spannenden Projekten haben sich insgesamt 897 für den diesjährigen Meet and Code Award beworben.

Herzlichen Glückwunsch an alle Finalisten und vor allem an die fünf Gewinnerprojekte!

Girls do IT!:

Diversity:
Code for the planet:
Community:
Code for Europe:
Bereits zum dritten Mal konnten wir mit dem Meet and Code Award die Best-Practice-Events auszeichnen, die einen großen Beitrag zur digitalen Bildung der jungen Generation in Europa leisten. Dank der enormen Unterstützung von SAP, der Haus des Stiftens gGmbH, TechSoup Europe und dem deutschen Bundesministerium des Innern, für Bau und Heimat (BMI) können wir unsere Mission fortsetzen und die nächste Generation stärken!
Lest in unseren
"Stories"
mehr über die Gewinnerprojekte. Neue Geschichten folgen in Kürze!
Herzlichen Glückwunsch an alle Projekte und bis bald bei Meet and Code 2021!