Learn how to communicate and promote your workshop
Calling all NPOs who will be hosting digital workshops as part of Meet and Code 2021!
#onlineseminars #meetandcode
15.06.2021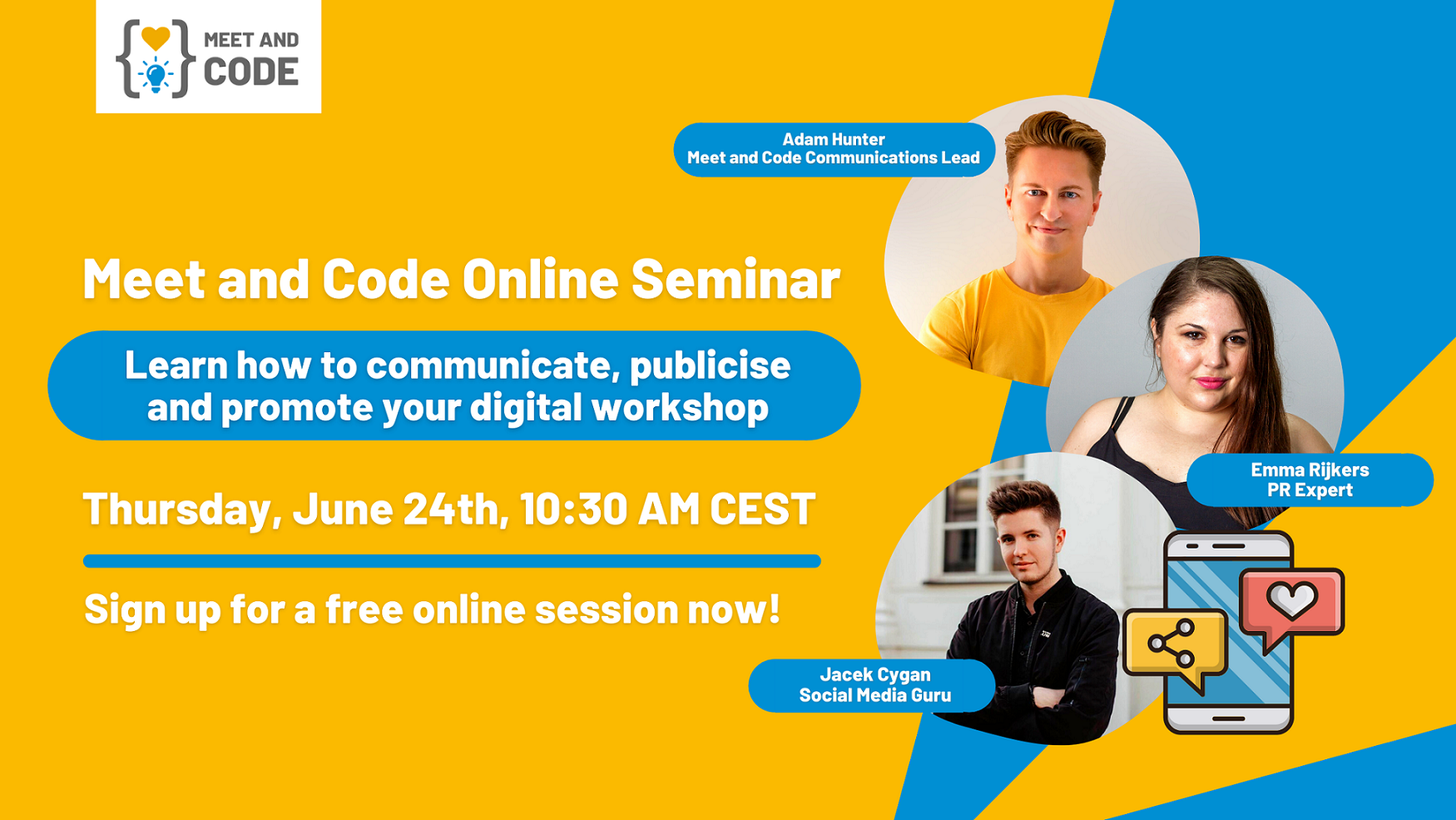 Are you looking for inspiration on how to publicise your event and organization in your local media and across social media? Meet and Code has the perfect online seminar for you.

Join our Meet and Code Communications Lead, Adam Hunter, supported by PR Expert, Emma Rijkers, and Social Media Guru, Jacek Cygan for an interactive online learning session.

REGISTER NOW!

We will unpack the following topics and more:
What is PESO Communications: How to apply and use each of the communications channels effectively to deliver great results.

How to engage media: Learn how to craft catchy media pitches and how to catch the attention of your local journalists.

Media interview tips: Perfect the art of conducting a great interview with the media and how to tell an interesting story about your event and organization.

Photography and videography tips: Learn why images and videos are so important when engaging the media and posting on social media – and some ways to ensure your images are eye-catching.

How to engage event attendees: Following up with event attendees is crucial leading up to your online event. Find out how often you need to do so.

Social media tips: Build on your social media skills with our social media 101 and guide.

If you want to better communicate and market your organization and exciting workshops across multiple platforms and channels, then we've got you covered.
Register now for the Online Seminar, June 24, 2021, 10:30 CEST.